Boston BioLife Online Training Academy
24/7 Online Regenerative Medicine Training
The Boston BioLife Online Academy (BBLA) offers a resource for healthcare and business professionals interested in learning the foundation of and science behind regenerative medicine. BBLA offers a resource that provides the participant with a variety of topics in regenerative and functional medicine, health, and wellness. The online academy offers an individualized training resource with world-renowned presenters, the latest techniques / technologies and may be accessed any time of day/night – 24/7, 365 days a year.
Learn at your own pace, in your own space!
Special Bundles Available
Hands-On Stem Cell Therapies and Biologics Workshops
Testimonials:
Great, innovative education, variety of topics on regenerative medicine, amazing expert panel and hands-on practice.
I highly recommend the educational programs provided by Boston BioLife. The organizers are passionate about science and the latest research – there is NO bias!
Focused training, extensive coverage, latest information shared. Good for practitioners of all experiences.
Boston BioLife is helping me transition from the world of ignorance provided by confusion in the industry to deep dives into leading edge science for better outcomes for my patients
.
I've been to many "stem cell" seminars, this one was the best!
Definitely the tip of the spear in regenerative medicine
.
This is my 2nd BBL conference and I am once again so inspired and encouraged about the future possibilities in medicine.
CLINICAL TRANSPARENCY &
SELF REGULATION THROUGH:
Patient Data Management & Outcomes Tracking
The Protocol Solution Software is a cloud-based patient data management and outcomes tracking system. This tool allows you to manage your patients and ensure a thorough, transparent, and systematic approach to practice management and regulatory compliance.
For Healthcare Professionals and Scientists Interested in Learning Regenerative Medicine
Boston BioLife is an organization that provides cutting edge workshops that specialize in educational programs in the life sciences technologies for healthcare professionals and scientists interested in learning regenerative medicine.
Our mission is to offer a "boutique style" forum, in which, we facilitate the understanding of emerging life sciences technologies by scientists and healthcare providers in a position to make an impact in people's lives. Boston BioLife is proud to introduce companies and innovations that may not otherwise be recognized, provide scientific studies, and background information that ensures validation.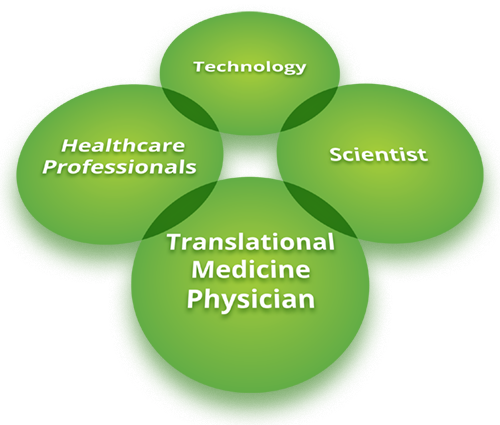 Boston BioLife's Primary Focus is Translating Science into Medicine
Bringing the Healthcare Professional and the Scientist together
Creating a forum for the exchange of ideas
Educating the medical community of the recent medical advancements in Life Sciences
Facilitating an informative environment with innovative medical techniques with the hope that it will ultimately enhance patient care and outcomes

Boston BioLife is dedicated to helping medical professionals achieve their goals through training programs in Regenerative Medicine.
Boston BioLife workshops are highly interactive accredited hands-on training and education forums covering the latest scientific findings and medical applications in regenerative medicine. These courses are taught by leading industry scientists, healthcare providers, and technology providers in a variety of techniques and medical fields.
Boston BioLife combines a foundation of training with didactic presentations complete with research, protocols and outcomes. Our courses combine interactive hands-on, small group discussions, and direct faculty interaction with the ultimate goal of providing an opportunity for the exchange of new scientific principles and their applications in regenerative medicine.
Who Has Attended Boston BioLife Training & Education Courses?
Our attendees include, but are not limited to: Pain Management Professionals, Interventional Pain Physicians, Sports Medicine Physicians, Neurosurgeons, Orthopedic Surgeons / Specialists, Plastic Surgeons, Physical Medicine Specialists, Osteopathic Specialists, Podiatrists, Rheumatologists, Chiropractors, Veterinarians, Research Scientists, Nurses, Physician Assistants, Rehabilitation Specialists, Functional Medicine, Integrative Healthcare, Neuro Therapists, Naturopathists, Psychiatrists, Psychologists, Dermatologists, Administrators, Business Professionals.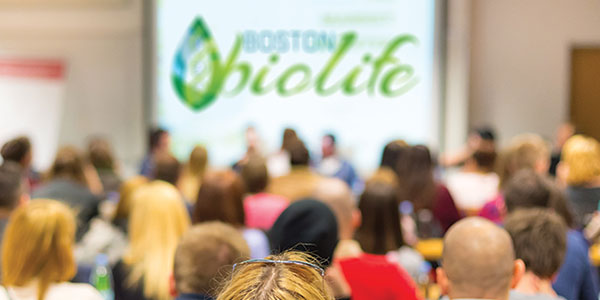 Boston BioLife Workshop Testimonials
Best organized conference with excellent educational material in excellent hands on training.
Attendee: BBL Scottsdale, AZ, May 2018
Very informative conference that covers both functional and regenerative medicine in how they integrate.
Attendee: BBL Scottsdale, AZ, May 2018
Very good introduction to functional in regenerative medicine!
Attendee: BBL Scottsdale, AZ, May 2018
Great lectures! Good to excellent course.
Attendee: BBL Scottsdale, AZ, May 2018
Great conference with knowledgeable staff presenters current information that can be applied clinically highly recommended!
Attendee: BBL Scottsdale, AZ, May 2018
Great experience for beginners and seasoned practitioners.
Attendee: BBL Scottsdale, AZ, May 2018
Great in directions introduction to novel techniques and emerging science.
Attendee: BBL Scottsdale, AZ, May 2018