Dear BBL Family and Alumni:
I would like to personally thank you for your participation at our events in the pastyear and beyond! I hope that you have had a very Happy Holiday Season and that you are ready to welcome the New Year! This year we will offer new ideas and topics with the most up-to-date research, cutting edge technologies, and patient outcomes.
We will be exploring new locations for our meetings, new tools and resources to advance regenerative medicine, and we are pleased to share any new research studies and publications on the Boston BioLife Website.
Areas of training you may expect at our 2019 Stem Cells and Biologics Workshops:
• Musculoskeletal/Sports Medicine/Pain and Orthobiologics • Aesthetics • Women and Men's Health • Hair Restoration •Nutrition • PTSD • Cannabis• Wound Care • Wellness • Neuro • Genetics • Hands-on Training • Meet the Vendors • and more as we are always evolving!
As always, these programs will be taught by the leading minds in the fields of regenerative medicine, functional medicine, and integrative health. We will feature the latest scientific principles, practice management, regulatory affairs, and the current research landscape.
WHAT'S NEW AT BOSTON BIOLIFE IN 2019!
COLLABORATIONS WITH OTHER SOCIETIES:

Boston BioLife also plans to collaborate with several prominent societies in 2019. With a focus on organizations that seek the betterment of our field… World Stem Cell Summit (WSCS); The American Academy of Pain Management; Ultra Sonography (WAPMU); Perinatal Stem Cell Society; American Academy of Stem Cell Physicians, as well as the Patients Out of Time (POT); United Patients Group (UPG); and the American Academy of Family Medicine (AAFM), are all potential collaboration targets for Boston BioLife in 2019 and Beyond.
The goal is to leverage the assets of the groups to provide meaningful scientific education to their members, and create the forum for the exchange of ideas, thus translational medicine.
Hello!
I want to thank everybody for making our BBL Chicago Stem Cells & Biologics Meeting one of our best. We had the most diverse range of topics covering several novel topics in both the Integrative Wellness Space as well as in the Ortho Biologic Track.
Over 100 faculty and technology providers participated to expand the knowledge of some 150 clinicians and healthcare providers that were attendees. Several new topics were covered such as Hair Loss with Dr. Alan Bauman, Gut Microbiome from Stephanie Clarke. The Biochemistry of Cannabis by Barry Morrison, Migraine Headaches by Stephen Wheeler, Nitromedicine with Dr. Halasa, PRP and Bone Marrow from Peter Evert's, PTSD from Dr. Sean Mulvaney and Lime Disease from Casey Kelley, MD.
BBL Chicago, IL — September, 2018
BBL Chicago, IL — September, 2018
BBL Chicago, IL — September, 2018
BBL Chicago, IL — September, 2018
BBL Chicago, IL — September, 2018
In the Ortho Biologic Program several new talks were also delivered, including Tyler Optiz discussing The Role of Physical Therapy in the Orthopedic Setting for Post Surgical Outcomes / Enhancements After a Stem Cell Therapy. He also described how the Andrews Institute is pioneering new technologies in cartilage growth for their elite athletes. Dr. Mathew Bayes, from Blue Tail Medical, discussed their 2-year Outcomes Study in OA Using Stem Cells Biologics, Professor Kenneth Candido discussed the Existance of Regenerative Medicine Education in the Academic Teaching Institution Setting.
Peter Everts, PhD, Diego Correa, MD, PhD and Dimitri Schwartzman, PhD presented the latest information on the Fundamental Sciences and Research Landscape of Stem Cells & Biologics and Their Clinical Applications. Other Biochemistry Presentations on Exosomes and A2M were also given by Duncan Ross, PhD and Sean OConnell, PhD.
Our attendees represented India, Morocco, Italy, Hong-Kong and Canada.
Boston BioLife is planning its next in-person event in Orlando on November 29th through December 2nd, in which we will feature additional new topics and the participation of New Technology Providers so we're looking forward to seeing you at BBL Orlando, where we will unveil our 2019 Schedule (expanding to International Destinations).
So on behalf of myself Joseph Krieger, President; Sarah Carroll, Executive Director and Michael Cameron, Creative Director – thank you for supporting Boston BioLife.
We look forward to seeing you at our next live event and please reach out to us if there's anything we can do.
Sincerely,
Joseph Krieger, President
Boston BioLife
---
NEW EXHIBITORS / SPONSORS:
---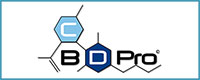 At CBDPRO.CO, we believe that education is the strongest force of change in our world, and work to create a greater understanding of the astounding therapeutic benefits of industrial hemp derived CBD. | more |
---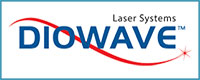 Technological Medical Advancements, LLC (TMA), manufacturers of the Diowave Brand of Therapeutic Laser Systems is recognized as the founders of Class IV high power laser therapy. TMA is a physican-based company that manufactures and sells the Diowave laser brand, the most technology advanced laser therapy systems in the world. | more |
---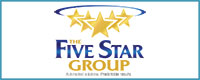 At The Five Star Group, we solve the single biggest problem facing healthcare practices providing self-pay services; and that is how to build a successful practice that has a consistent flow of patients who want and are willing to pay for the services they offer. To accomplish this goal, The Five Star Group provides automated solutions for healthcare practices looking for effective and predictable ways of attracting, capturing, and converting more qualified patients into their self-pay medical services. And the one thing that separates us form any other marketing agency: WE GUARANTEE OUR RESULTS. | more |
Boston BioLife is pleased to announce the development of a series of educational webinars that feature the vendors and faculty that support our programs.
These complimentary webinars are an introduction as to what to expect at our in-person training and will soon be found on the Boston BioLife Online Academy. Some of the many topics covered are focused in science, clinical practices, and practice management in the area of regenerative medicine. These exciting presentations are approximately 30-45 minutes and include a variety of exciting subjects such as: Adipose Derived Regeneration; The Role of Pressure Shockwave, Networking Resources for Healthcare Providers; The Importance of Social Media; Biochemistry of Alpha-2-Macroglobulen; Clinical Applications of Exosomes… and many more. Check them out now!
---
What is Functional Medicine?
Functional Medicine employs a systems-oriented medical approach that works to identify & understand the underlying or root causes of a disease. This discipline takes into account the personalization of healthcare, as each patient care plan is distinct & unique. The relationship between patient & practitioner effectively becomes a partnership; every aspect of a patient's medical history is reviewed in detail. Much like integrative medicine, functional medicine treats the individual rather than the disease. Functional Medicine practitioners dive deep into the patient's history & biochemistry & ask why this patient is ill. It is highly personalized & often includes a detailed analysis of an individual's genetic make-up. Seemingly practitioners who embrace the Functional & Integrative Medicine paradigms may be at the forefront of healthcare in the 21st century – Personalized medicine treats the individual not the disease/ailment as a whole (population).
For more information about our ACCREDITED training and education in Functional Regenerative Medicine | Click Here |  Registration is open!
NEW TOPICS / FACULTY:
---
Stem Cells & Biologics
3-YEAR FOLLOW-UP: A Controlled Evaluation of the Ability of Non-Autologous Fibrin to Mechanically Repair Intervertebral Discs,
Kevin Pauza, MD, Course Chairman
Founding Partner,
 Texas Spine and Joint Hospital
Tyler, TX and New York, NY
Outpatient Treatment of Knee OA with Autologous MSC:
2-Year Outcome Data,
Matthew Bayes, MD,
BlueTail Medical Group

Fenton, MO
Erythrocytes and Cellular Niches in Bone Marrow Concentrate,
Peter Everts, PhD
Gulf Coast Biologics

Ft. Myers FL
Physical Therapy Following Orthobiologics Procedures,
Tyler Opitz, DPT, SCS, CSCS
Andrews Institute –  Gulf Breeze/Pensacola, FL
---
Personalized Precision Medicine
Hair Loss and Biological Applications for Positive Replacement Results,
Alan J. Bauman, MD
Bauman Medical Hair Transplant & Hair Loss Treatment Center,
Boca Raton, FL
Introduction to High Power-High Dose Class IV Laser Therapy: A Non-Pharmacologic Option for Pain Management,
Joseph Costello, DC, DABCO
TMA-Diowave Laser Systems,
Riviera Beach, FL
PRP Essentials in Functional Regenerative Medicine, 
Peter Everts, PhD
Gulf Coast Biologics

Ft. Myers FL
A Case Study in Lyme,
Casey S. Kelley, MD
WholeHealth,
Chicago, IL
Modulating the Gut Microbiota: Diagnosis and Treatment Protocols AND Fundamentals of Bio Identical Hormone Therapy,
Luis Martinez, MD
Regenera Global, Biotechnology,
San Juan, Puerto Rico
Cannabis and its Impact Upon Opioid Addiction,
Barry Morrison, DC, DAIPM
CBD PRO,
Dover, DE
Stellate Ganglion Block in the Treatment of PTSD,
Sean Mulvaney, MD
Regenerative Orthopedics and Sports Medicine,
Washington, DC
The Role of Exosomes in Functional Regenerative Medicine
and Wound Care,
Duncan Ross, PhD
Kimera Labs,
Miramar, FL
A Functional Medicine View of Chronic Pain
(Tales from A Recovering Allopath),
Steven Wheeler, M.D.
Ryan Wheeler Headache Treatment Center,
Miami, FL
---
2017
---

FDA Commissioner Issues Statement on New Policies to Ensure Proper Oversight of Stem Cell Therapies
Recent FDA actions and new regulatory pathways in the field of regenerative medicine have recently been disclosed in the media as the new Head of the FDA, Scott Gottlieb, M.D., issued a statement on the FDA's new policy, steps, and enforcement efforts to ensure proper oversight of stem cell therapies and regenerative medicine.
As situations unfold, and as their interpretations are somewhat ambiguous, the potential for confusion is high. Subjectively defined parameters of different biologics for various clinical indications in regenerative medicine practice make it more important than ever to understand the FDA interpretations, regulations, and recent enforcement actions.
The upcoming Boston BioLife event in Austin, Texas, September 16-17, 2017, will address these important FDA matters with presentations from regulatory affairs experts, Attorney Andrew Ittleman, Douglas Oliver, and commentary from Cade Hildreth of BioInformant. Additionally, supporting biologics technology providers will be in attendance with their key opinion leaders and chief scientists. The topics covered in the presentations will include BMA, ADSC, PRP, joint injections, fibrin, and more. This is an excellent opportunity to understand and interpret the best practices and utilization of stem cells and biologics in the clinical applications of musculoskeletal medicine. Don't miss this unique opportunity to interact and participate with the key opinion leaders in the field of regenerative medicine.
---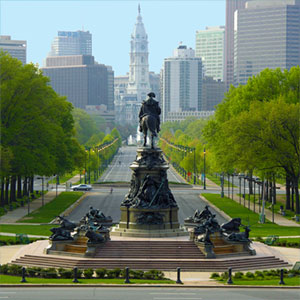 Boston BioLife heads to Philadelphia, PA for their next accredited hands-on training and education course,
July 15-16, 2017.
We are pleased to announce new faculty members and topics of discussion:
• Rowan Paul, M.D., Clinical Decision Making: When to Choose PRP vs. BMC vs. Amniotic Allograft vs. Prolo Bone Marrow Aspiration Techniques Using Ultrasound
• Joseph R. Purita, M.D., A Clinician's Perspective of Practice Management and Clinical Outcomes After Over 5,000 Stem Cell Procedures Over 10 Years
• Andrew Ittleman, Esq., Regulatory Briefing for the Regenerative Medicine Industry
There is still time to register!
NEW PROMOTION: Boston BioLife now offers (1) complimentary badge for an office administrator / manager to attend the course with (1) full course physician registration.
Coming Soon: Advanced Bioskills Labs
---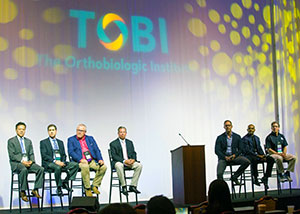 Boston BioLife recently attended the 2017 TOBI meeting in Las Vegas.
We were thrilled to see that several of our faculty members were featured speakers. Boston BioLife was also proud to see many of our vendors exhibiting at TOBI including EmCyte, Carestream, Plymouth Medical, Ranfac, Catalyst, Whale Imaging, Surgenix, Legally Mine, and Stem Cell Centers. We are very impressed with how TOBI highlighted their talent & insights to over 300 attendees.
Many interesting takeaways from the meeting included the role of specific biologics and their potential clinical targets. Andrew Ittleman, Esq. gave a fantastic presentation on the regulatory landscape and FDA guidelines for regenerative medicine procedures. Attorney Ittleman will also be speaking at the upcoming Boston BioLife Hands-On Course, July 15-16, 2017, in Philadelphia, PA. In addition to Attorney Ittleman, Boston BioLife will be introducing several new faculty members and topics.
Some of the new topics and faculty include:
A Retrospective Overview of Over 5,000 Regenerative Medicine Procedures, Joseph Purita, M.D.
When to choose PRP vs BMA vs Amniotic Allograft vs Prolo, Rowan Paul, M.D.
Regulatory Landscape and Guidelines for Regenerative Medicine, Andrew Ittleman, Esq.
Joint Injections Using Biologics Under Ultrasound, John Ferrell, III, M.D.
Regenerative medicine is rapidly becoming a standard method of care in musculoskeletal applications. Despite its ability to afford tremendous benefit, the level of detail and complexity require diligence in training and education. Boston BioLife is proud to provide the highest level of accredited hands-on training and education in regenerative medicine based on the latest scientific research for physicians, healthcare providers, and scientists so that they may provide the highest standard of care for patients. For more information and to REGISTER NOW visit our Website.
Personalize your own course
Boston BioLife will design and conduct a course, including hands-on training, for your organization, medical staff, sales team, etc. in any location of your choice. | Learn More |
Please contact us today, 978-568-8080.
---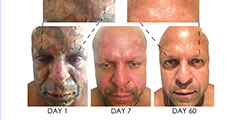 Over the last several months Boston BioLife has been running hands-on education programs on the biochemistry of regenerative medicine…
These courses have primarily focused on Orthopedic MSK Applications and we are pleased to announce that we are including other clinical indications, such as wound care / burns / aesthetics, and Dermatology. The research of the science for these other applications is absolutely amazing. The value of the Dermatology experiences: 1.) They lend extensive insight to the mechanism of action of tissue repair, and 2.) The actual physical evidence that the tissue is (in fact) healing.
So going forward Boston BioLife will be incorporating these new ideas into our future meetings.
We have also added new faculty and new topics such as:
Exosomes, Fat Transfers, Nano Fat, Combination Biologics and Outcome Studies.
---
Boston BioLife is coordinating voluntary study designs using protocol solution technology.

The IPS technology assists healthcare providers in managing patient data and outcomes. The IPS documents biological acquisition, composition, and administration using image guidance of biological cellular therapies precisely to the clinical target. All of this data is compiled and may be printed in an operative report.
Protocol Solutions establishes a patient database that can be used to query parameters such as anatomy / biologics / pathophysiology to determine which one of these therapies (in which combination) has the best potential results for a patient. Visit www.protocolsolution.net for additional information.
---
Our recent Miami Meeting had 170+ attendees from around the world representing 20 countries.
—A wide range of topics were covered including: pain management, spine, wound care, rejuvenation health, and fat transfer.
—The international faculty that combined with the Boston BioLife faculty showed amazing professionalism and cohesiveness.
—Several prominent Sports Medicine Physicians were in attendance, including team doctors from the Atlanta Braves, Florida Panthers, Miami Dolphins, and Kansas City Royals.
As always, Boston BioLife meetings are a forum for the exchange of ideas that bring together the leaders from academic institutions, translational medicine, and private practice, along with world-class technology vendors / providers, to put together extremely interactive learning, collaboration, and an unparalleled networking experience.
New Faculty

Susanna Kauhanen, M.D.
Consultant Plastic Surgeon,
Helsinki University Hospital

Todd Malan, M.D.
Medical Director, Center for Regenerative Cell Medicine,
Innovative Cosmetic Surgery Center and Roxbury Regenerative

Inge Matthiesen, Ph.D.
Director Medical Affairs & Regenerative Medicine,
Human Med AG

Carlos Mercado, M.D.
Principal,
Eterna MD Medical Rejuvenation Center

Tilman Stasch, M.D.
Director,
Valentis Clinic
---
EARLY REGISTRATION IS OPEN! Our next workshop will be held in Denver, Colorado May 20-21, at the Denver Marriott Tech Center
What to Expect: We start with a thorough overview of regenerative medicine science, review of compelling research & outcomes, and apply advanced clinical applications in our hands-on workstations. Our scientific presenters are leaders in the field and are available to network and discuss their findings one-on-one with our attendees. We consistently work to provide a comprehensive list of relevant publications, clinical trials, and regulatory initiatives.
---
Boston BioLife at the World Stem Cell Summit in West Palm Beach December 6-9, 2016.
Boston BioLife participated in multiple capacities at the world Stem Cell Summit in West Palm Beach December 6th thru 9th.
Aside from providing 28 CME credits for the clinical tracks of the program several Boston BioLife faculty members participated in presenting diverse topics such as The Biology of Adipose Tissues for Regenerative Medicine by Randy Miller M.D.; Orthopedics and Regenerative Medicine by Diego Correa M.D. Ph.D.; The Biochemistry of Alpha 2 Macroglobulin ( A2M) by Gaetano Scuderi M.D.; Regulatory and Clinical Guidelines From a Laboratory Perspective by David Harrell, Ph.D. and Dimitri Schvartzman Ph.D. Joseph Krieger, M.A. gave a presentation on translational medicine. Solomon Kamson MD PhD discussed the role of a surgical interventions in combination with biologics in minimally invasive spine surgery. In addition to our faculty participation, Boston BioLife (in conjunction with their media partner amp2TV), broadcast live television radio. Approximately 70 individuals told stories of their involvement in stem cell science these included: patients, parents of lost loved ones, scientific innovators, government policy makers, investment business strategist and many others. Each having a role in regenerative medicine at the World Stem Cell Summit. The 4 day 16 hours of broacasting resulted in close to 500,000 impressions and as many as 10,000 Twitter interactions. These can be seen at @WSCS #WSCS
---
2016
---
History in the Making – Obama Signs $6.3B "21st Century Cures Act"
Yesterday was a historic day, as President Obama signed the $6.3B "21st Century Cures Act" into law.
| Read Now |
---
BioInformant's FDA Take Away From the Stem Cell Conference in September 2016
FDA Regulation of Stem Cells Explored in Historic Public Hearing (Event Synopsis)
| Read Now |
---
Boston BioLife Announces Our Upcoming Dallas Workshop's Keynote Speaker
Kevin Pauza, MD, joins us for our next course in his home state of Texas, November 12-13, 2016 in Dallas to discuss his recent studies in intradiscal biologics for degenerative disc disease
EARLY REGISTRATION IS OPEN!
Our next workshop will be held in Dallas, Texas November 12-13, at the

InterContinental® Dallas

.
Please reference Boston BioLife for a discounted room block rate of $149.00/night (+tax).
Early registration is currently available for our future courses in Dallas and San Diego.
The staff at Boston BioLife looks forward to seeing you at a future meeting!
Scenes from our 2-Day Workshop in Chicago, Illinois, September 10-11, 2016
[flickr_set id="72157670902753803″]
A great summary on the recent FDA hearing
Joseph Krieger, President, hits the airwaves
Joe discusses Translational Medicine every Friday | listen |
Design your own Boston BioLife Hands-on Course…details for San Diego to follow.
---
Boston BioLife announces new faculty for our upcoming Chicago Workshop

Arnold Caplan, Ph.D.
Professor, Department of Biology, Case Western Reserve University
Founder, CellBank Technologies, LLP
Dr. Arnold Caplan, Professor of Biology, Director of the Skeletal Research Center at Case Northwestern University, and widely known as "The Father of Mesenchymal Stem Cell (MSC)". Dr. Caplan has lectured and published extensively within the fields of cellular and molecular, developmental and bone biology and is recognized as one of the foremost authorities on tissue regeneration. He is the recipient of several honors and awards from the orthopedic research community.

Peter Everts, Ph.D.
General Director, Da Vinci Clinic
Currently, Dr. Everts is the general director of the Da Vinci Clinic in Geldrop, the Netherlands. His general tasks are general management and further development of the clinical activities, hyperbaric oxygen therapy procedures, application of cellular therapies, and directing scientific research projects. Dr. Everts lectures frequently at international congresses and published more than 40 papers. He received his PhD in Medicine from the University of Utrecht (the Netherlands).

Randy Miller, M.D.
Cosmetic and Reconstructive Plastic Surgery, Miller Plastic Surgery
Known around the world, Dr. Randy Miller is a board certified cosmetic and reconstructive plastic surgeon practicing in Miami, Florida, USA. As one of the nation's leading innovators in aesthetic surgery of the face, hand, breast and body, and a pioneer of reconstructive surgical and stem cell procedures, Dr. Miller is certified by the American Board of Plastic Surgery and the American Board of Otolaryngology — Head and Neck Surgery.
---
Boston BioLife wishes to thank all of the people that made our first anniversary and our hands-on regenerative medicine course such an amazing success!
There were over 130 physicians, nurses, allied health professionals, exhibitors, investors, members from the government, as well as representatives from the medical legal community. There was a powerful interaction and collaboration in an effort for the advancement of regenerative medicine. Please visit our testimonials page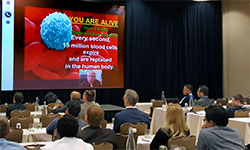 Dr. Arnold Caplan, the Father Mesenchymal Stem Cells (MSC), kicked off the weekend as the Keynote Speaker with a wonderful presentation followed by a variety of cutting edge presentations from Boston BioLife's outstanding faculty members. Boston BioLife's faculty consist of world-renowned physicians and scientists from leading organizations, which include the Mayo Clinic, Harvard University, Stanford University, American Academy and Board of Regenerative Medicine, University of Miami, and Case Northwestern. Each participating faculty member presented stellar research and clinical outcomes as well as cutting edge advancements in science and technology in the field of regenerative medicine.
Saturday night's social function, sponsored by Catalyst, created fantastic networking opportunities for physicians, representatives from technology companies, biologists and their families.
It is our opinion that these networking opportunities offer all individuals a forum in which they may collaborate with one another. These collaborations are imperative to the growth of interventional biologics and their clinical applications in musculoskeletal medicine.
EARLY REGISTRATION IS OPEN!
Our next workshop will be held in Chicago, September 10-11, at the Downtown Marriott "Magnificent Mile".
Please reference Boston BioLife for a discounted room block rate of $189.00/night (+tax).
Early bird registration is currently available for our future courses in Chicago, Dallas and San Diego.
We will continue to implement new topics of discussion as well as hands-on stations.
The staff at Boston BioLife looks forward to seeing you at a future meeting!
---
Boston BioLife is pleased to announce Dr. Arnold Caplan, Professor of Biology, Director of the Skeletal Research Center at Case Northwestern University, and widely known as "The Father of Mesenchymal Stem Cell (MSC)" will be kicking off our 2-Day, Hands-On Workshop (via Skype), as our Keynote Speaker, Boston, July 16-17, 2016.
Dr. Caplan will be presenting the role of mesenchymal stem cells as medicinal signaling cells and their ability to regenerate tissue. This lecture is a "must see" for anyone interested in stem cell therapy.
All attendees of our 2-day workshop will receive this poster!
---
Boston BioLife recently attended the 7th annual TOBI Orthobiologics Conference
Las Vegas, Nevada — June 9-12, 2016
Boston BioLife, as a participating exhibitor, found the degree of detail and level of organization and professionalism that the TOBI staff and their faculty showed very impressive. Many exciting topics were covered during the meeting and there was a lot of opportunity to interact with exhibitors faculty and attendees alike.
There were several significant take away ideas that are relevant to image-guided interventional biologics and their clinical applications in musculoskeletal medicine.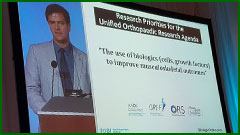 The first speaker at the TOBI meeting, Dr. Allan Mishra, encourages all parties to contact their state senators in support the enactment of the REGROW ACT. This is a bill that is currently in legislation to determine the fate of stem cell therapies and biologics; bipartisan legislation introduced in the U.S. House and Senate would require the U.S. Food and Drug Administration (FDA) to lower some government barriers to patient access to regenerative medicines for debilitating diseases, wounds, and conditions.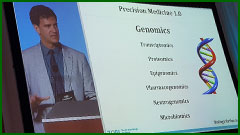 Dr. Mishra and Dr. Dragoo, Stanford University, Department of Musculoskeletal Sports Medicine, presented a 15-year history of trial and error as well as refinement in their use of PRP in various stem cell derivatives including BMAC. Compelling evidence and refined protocols showed much improved outcomes and show Stanford University as a leader in this field.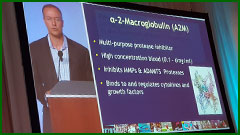 Stanford University referenced, Alpha-2-Macroglobulin (A2M), and the potential for its use in regenerative medicine. Boston BioLife is proud to announce that the former Stanford Professor, Guy Scuderi, M.D., will be presenting his research on Alpha-2-Macroglobulin at Boston BioLife's upcoming Workshop in Boston, July 16-17, 2016. To learn more about A2M, and the Hands-on Courses held by Boston BioLife, please visit www.bostonbiolife.com.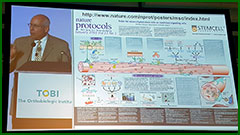 Dr. Arnold Caplan, Case Northwestern University, is one of the "Founding Fathers" of Regenerative Medicine and Stem Cell Research has re-designated the term Mesenchymal Stem-Cell (MSC) to Medicinal Signaling Cells. Dr. Caplan also provided access to an interesting poster, which summarizes all the different MSC derivatives and their particular targets, and the potential to differentiate into different tissues.
Former Boston BioLife attendee, Dr. Annu Navani, showed her current research using PRP with intradiscal biologics (IDB) for the use of degenerative disc disease (DDD). Dr. Navani's study was well-designed and well-executed. We are very proud that one of our former attendees has taken the initiative to conduct a study validating various methods and potentials for stem cells and their therapies in biologics for IDV and DDD.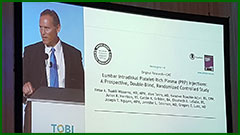 Dr. Greg Lutz, Hospital of Special Surgery, gave an update on his PRP and biologics injections for intradiscal biologics and DDD. Dr. Lutz also outlined future clinical trials and invites other interested individuals to participate in his ongoing study. | Communicate with Dr. Lutz and participate in his study |. You may also learn more about interdiscal biologics at the upcoming Boston BioLife Workshop in Boston, July 16-17, 2016.
Several of TOBI Faculty referenced the notion of personalized medicine, and customized compounding to treat patients based on various clinical indications in genetic profiling. These concepts have been developing over time, as well as biobanking for tissue regeneration were discussed.
Boston BioLife is developing and designing professional education for sales representatives, marketing representatives, and other professionals interested in learning more about the regenerative medicine industry. This is an opportunity to learn industry fundamentals, procedural overview, marketing strategies, and product education. Each participant will receive a certificate of completion in Regenerative Medicine Science. For more information on having representatives trained in regenerative medicine contact, Sharon Schmidt-Gross, sharon@bostonbiolife.com or (978) 569-8080.
---
The
Boston BioLife
Team is thrilled to announce that we have completed another very successful event in Orlando, Florida, May 7th & 8th. There were many new faces by way of exhibitors, and regenerative medicine experts teaching
cutting edge science
and sharing their
research
with our attendees. With new faculty, came
new hands-on stations
, which boosted the experience for all participants to a new level of
education…
Each attendee having a chance to spend one-on-one time with our faculty,
Giving each attendee the opportunity to practice their techniques and ask any and all questions that they may have had.
Some of the new stations included lipo aspiration techniques, A2M (alpha 2 macroglobulin) and its applications in musculoskeletal medicine, how to set up your own regenerative medicine clinic, and ultra sound with a live patient.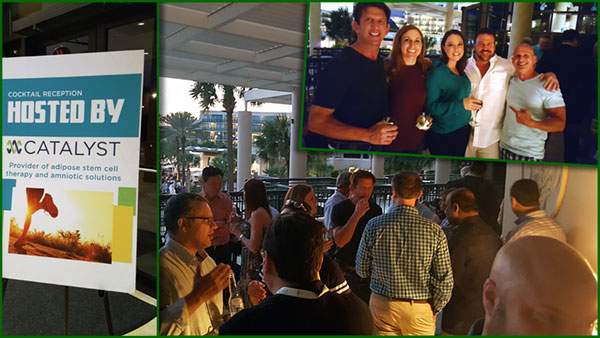 The venue was amazing and our Premier Sponsor – Catalyst topped off the event by hosting an amazing poolside cocktail reception for all of the attendees, faculty, family and friends. The Orlando World Center Marriott reception rounded out the evening with a one-of-a-kind fantastic laser show.
Exhibitor representation was extremely well received and offered all participants the opportunity to learn new technologies and products that may enhance their practice.
Attendees were not only able to leave the course with many new tools for their practice, they completed their weekend with 18 CME credits.
Would you like to add regenerative medicine practices to your practice?

REGISTER NOW! – Our next course will be held in Boston, July 16-17, 2016, at the Hyatt Regency Harborside Hotel. Don't miss this exciting event that will offer new topics, exhibitors, hands-on training and amazing presentations by world-renowned faculty. This is also an amazing opportunity to bring your family to historic Boston!
Boston Biolife heads to TOBI – June 8-11, 2016, in Las Vegas.
Visit us at booth 207! Learn what Alpha-2 Macroglobulin is and why its uses in your practice can make a difference?
---
We are consistently being asked What's New at Boston BioLife…
"How have your courses changed… what can we expect from future meetings that is new and different?"
We have GREAT news for you! There have been many fantastic changes that we are implementing for our upcoming courses!
Here is what we have to say:
A Wow Moment:
The Boston BioLife Team is excited to announce that it had over 7,500 tweets about our past meeting in Washington D.C. on March 16 &17, and our upcoming meeting in Orlando!
See what people are saying about Boston BioLife on Twitter: @bostonbiolife
Be a Part of the Discussion:
New Boston BioLife LinkedIn Group—Join Our Cutting Edge Discussions!
Watch for It:
Bioinformant: The leader in tracking and providing the most cutting edge/up-to-date stem cell market information interviews Boston BioLife. | Read Now |
Next Meeting:
EARLY REGISTRATION EXPIRES SOON!
Orlando, Florida – May 7 & 8, 2016
Boston BioLife is thrilled to announce NEW CUTTING EDGE TOPICS & TECHNIQUES being implemented at our upcoming Hands-On Course: Interventional Image-Guided Stem Cells & Biologic Workshop for Musculoskeletal Applications—18 CME CREDITS
New Faculty:
We are pleased to announce that we have partnered with several new Industry Leaders that are Actively Practicing & Teaching their findings & techniques in Regenerative Medicine: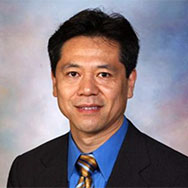 Wenchun Qu, M.D., Ph.D.
Conference Chairman, Orlando, FL
Assistant Professor of Physical Medicine & Rehabilitation,
Departments of Anesthesiology, Physical Medicine & Rehabilitation and Pain Medicine,
Mayo Clinic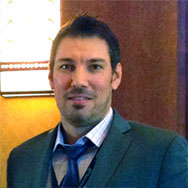 David K. Angeloni, M.S., Ph.D.
President and C.S.O.,
Millennium Medical Technologies, Inc.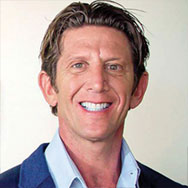 Scott Brandt, M.D.
Medical Director,
ThriveMD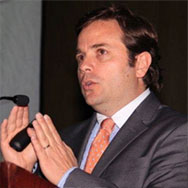 Diego Correa, M.D., M.Sc., Ph.D.
Scientist/Assistant Professor,
University of Miami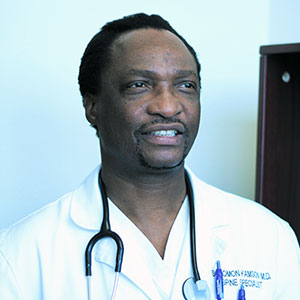 Solomon Kamson, M.D., Ph.D.
President & Founder,
Spine Institute Northwest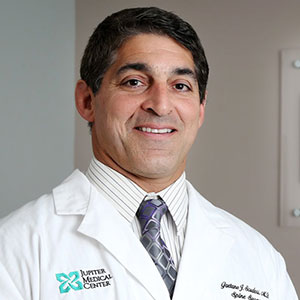 Gaetano Scuderi, M.D.
Orthopedic Spine Surgeon and Clinical Assistant Professor of Orthopaedic Surgery,
Stanford University
New Meeting Topics:
Alpha 2 Macroglobulin
Hands on image-guided lipoaspiration techniques for adipose derivation as it applies to pain management
Ultrasound-guided Orthopedic injections for spine and non spine applications
Intradiscal biologics for degenerative disc disease
Laboratory set-up strategies including technology & equipment profiles
Practice management integration
How to market your practice
Patient education techniques and payment strategies
How to remain GMP compliant
Interact one-on-one with Regenerative Medicine Leaders from Harvard, Mayo Clinic, & Stanford
Meet Our New Exhibitors:
Premier Sponsor:
Exhibitors: