Platinum Sponsors:
---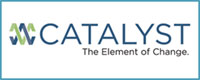 We provide a turnkey process for practices to start/enhance regenerative medicine programs with comprehensive direct to consumer marketing & support through our Catalyst Regenerative Network (CRN), and access to premium regenerative therapies including: APIC A2M Injections, 100% Pure Amniotic Fluid Injections, and … | more |
---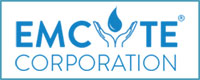 The Leader in Autologous Cellular Biologics. Unmatched innovation that truly captures the power of restoration. EmCyte Corporation® leads in autologous cellular biologics with products that meet the highest achievable performance standard. With over 18 years of experience, EmCyte has stayed committed to innovation that truly makes a clinical difference. | more |
---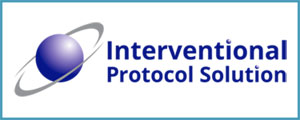 The Interventional Protocol Solution (IPS) is a customized protocol management platform that assists in standardizing clinical data in medical practices. This independent real-time software system is an easy-to-use solution that provides the means to improve the overall management of patient data, images, outcomes, and operative reports… | more |
---
Listed in alphabetical order
---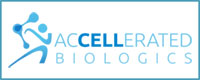 AcCELLerated Biologics is an independent medical distribution company focused on consulting to provide physicians, their staff and their community with quality information and products related to Platelet Rich Plasma (PRP), Stem Cells, Bone Marrow Concentrate (BMC), Marrow Cellution Needle, Amniotic Tissue – MiMedx, Topical Gear T:25 Technology and similar products that support the use of biologics. Our commitment to our customers is simple – to supply them with the most up to date information, new technology, advanced therapies and the latest equipment and products in Regenerative Medicine. | more |
---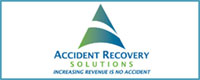 Accident Recovery Solutions provides a turn-key new line of revenue for medical providers to address the unique attributes of treating personal injury patients. ARS markets the medical provider, manages the claim with patient's referring attorney and the liability insurance carrier, negotiates settlement, and collects funds with no up-front costs to the medical provider. ARS gets paid when the Doctor gets paid! ARS offers an optional jump-start your personal injury marketing program for a small monthly fee. | more |
---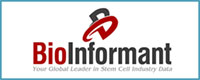 As the first and only market research firm to specialize in the stem cell industry, BioInformant research has been cited by the Wall Street Journal, Vogue Magazine, Xconomy, Nature Biotechnology, and CCRM. | more |
---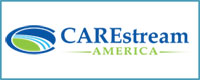 CAREstream America is the premier distributor of Aesthetic products carrying human med, Christie Medical and CMI (to name a few) ~ ranging from water-jet assisted technology to vascular access imaging to nitrous oxide analgesia ~ help shape the body, highlight the veins and relieve the pain and anxiety of aesthetic procedures. Additionally, our products are used to harvest autologous fat for regenerative cell treatments and cell counters that clarify the actual number of stem cells harvested during the procedure! | more |
---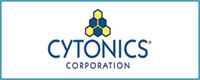 Cytonics is a research and development company dedicated to discovering and developing therapeutics based on the protease inhibitor Alpha2 Macroglobulin (A2M). | more |
---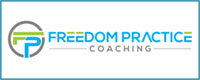 Freedom Practice Coaching is a high touch business-coaching program designed for professionals and business owners in the health care industry. The FPC team will give you coaching and guidance tailored to your practice. FPC will support you in reaching your big practice business goals. | more |
---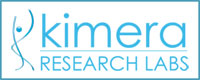 Kimera Labs are the exosome experts. Exosomes are small secretory packets that control stem cell communication. As an FDA registered tissue facility, we are developing amniotic treatments and the next wave of natural, pharmaceutical grade, exosome based regenerative therapies in order to bring healing and wellness to a broad range of health challenges and disease. | more |
---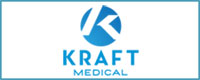 Kraft Medical has been serving the medical imaging community for over 30 years. Our clients include surgical centers, physician offices, clinics and clinical research laboratories… | more |
---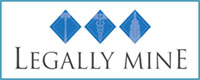 Legally Mine is the largest, most respected, experienced, and comprehensive lawsuit protection company in America. We provide specialized consulting, packages and tools to help businesses and practices manage risk.| more |
---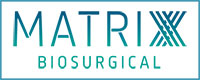 Matrix Biosurgical is a Regenerative Medicine and Surgery company. Founded in 2010, Matrix was founded to assist Physicians and Technical Representatives utilize biologic options for the treatment of commonly diagnosed injuries and disease.
Our goal is to be the "Interested Third Party" to introduce and support the use of devices and biologics. Further, we have partnered with Fiscus Healthcare Financing to assist your practice in offering this technology to your patient population.
Fiscus Healthcare Financing delivers the best Patient and Business Financing options available to Healthcare Providers, from the sole practitioner to major medical centers. Fiscus was founded to provide a unique offering of patient lending and financial services to the medical industry. Fiscus advocates for practitioners, so practitioners can advocate for their patients. Our approach is to partner with key organizations and current medical sales professionals with meaningful customer relationships throughout the complete spectrum of medical specialties. | more |
---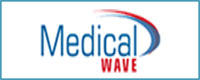 Medical Wave is a medical device company specializing in the world's most effective pressure wave and shockwave technology reporting a 91 % success rate according to clinical studies. | more |
---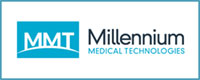 Millennium Medical Technologies specializes in comprehensive solutions and support for harvesting, isolation, and deployment of autologous tissue and cells. MMT makes autologous tissue and cell therapies safe, reproducible, and cost effective…. | more |
---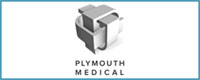 Plymouth Medical is an organization specializing in regenerative medicine, anti-aging and biologics. We promote a wide array of products to hospitals, surgery centers, clinics and private physician's offices. | more |
---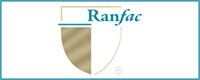 Healthcare professionals and medical device companies utilize our expertise, technology, and ability to bring to market single-use medical devices for a range of medical specialties. | more |
---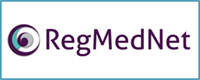 RegMedNet is largely based on content generated by the network's users and is designed to provide experts with a platform to collaborate, showcase their work and share news and their perspectives on the field. | more |
---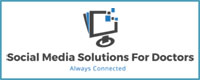 Social Media Solutions For Doctors was created out of the need to help physicians to safely integrate social, chat, text, and mobile website design into their medical marketing plan and communication process with patients. | more |
---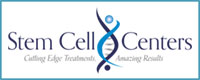 Stem Cell Centers is a network of the country's top regenerative medicine doctors. Together, we provide standardized care based on researched protocols that are proven to work… | more |
---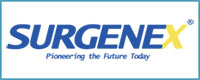 SURGENEX® is the producer and distributor of the highest quality amniotic membrane tissue allograft in the industry… | more |
---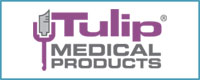 Tulip is the leader in fat harvesting and fat grafting instrumentation. Our innovative line of cell friendly liposuction instruments and fat injectors… | more |
---
Testimonials
Good interest, qualified attendees (practicing doctors), great exposure, very good course.
BBL does a great job of creating strong vendor relations.
This is a very targeted audience for my consulting firm. I highly recommend this conference!
The most smoothly run course I have every exhibited at. Great exposure, great attendees. The staff was amazing and truly helped engage physicians with exhibitors.
The Boston BioLife overall experience is always nice, the hotels are always nice, comfortable and have great food. The organizers are very friendly and help whenever it is needed. I will definitely recommend to anyone who is interested. I would also recommend to companies in this field.
The was course was efficient and well attended. Staff was excellent!