Listed in alphabetical order
---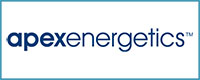 For over 25 years, Apex Energetics™ has served the healthcare community by sponsoring cutting-edge functional medicine education and offering an innovative portfolio of research-guided nutritional formulas. Our unique approach to nutrition involves capturing and integrating science and healthcare practitioner insights into successful performance-based health strategies for patients. At Apex Energetics, you and your patients are at the center of everything we do.| more |
---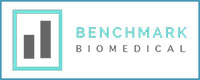 Benchmark Biomedical has a wealth of knowledge and experience in Regenerative Medicine applications and business development. Our clinical partners include some of the most advanced orthopedic and anti-aging specialists in the world as well as those just starting out. | more |
---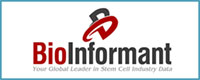 As the first and only market research firm to specialize in the stem cell industry, BioInformant research has been cited by the Wall Street Journal, Vogue Magazine, Xconomy, Nature Biotechnology, and CCRM. | more |
---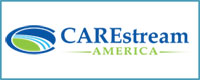 CAREstream America is the premier distributor of regenerative and pain management solutions through a vast support network and comprehensive therapy portfolio that includes APIC-A2M™ with FAC Testing, Exosomes, PRFM, 100% Pure Amniotic Fluid, Non-Centrifuge Bone Marrow Aspirate and Body Jet Evo/Eco. We also carry Pro-Nox, human med®, Whale Imaging®, Chemometec®, Christie Medical®, TULIP® and CMI products to help shape and image the body, count stem cells, showcase the veins and relieve the pain and anxiety of procedures. With our Gentec® and Westmed® lines we offer a variety of medical products for patient care from suction products, adaptors, flowmeters and regulators to anesthesia, respiratory and critical care. | more |
---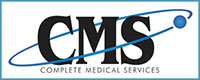 Complete Medical Services, industry leader for 22 years. Working extensively with Regenerative Medicine, Concierge and Age Management Physicians, to providing the most innovate and highest quality diagnostic imaging equipment at affordable price. Get premium without the premium price tag. | more |
---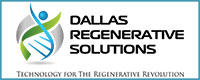 Dallas Regenerative Solutions seeks to be a true resource to providers in the rapidly expanding field of Regenerative Medicine by providing practitioners with the products, tools, insights, training opportunities, and technological understanding to implement and maximize Regenerative Medicine in their practice. | more |
---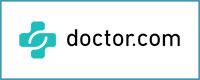 Doctor.com is the only complete platform built to help healthcare organizations deliver a better customer experience at every step of the patient journey. The company's industry-leading technology seamlessly integrates provider data warehousing, web-wide listings management, reputation insights, universal online scheduling, and patient communications. | more |
---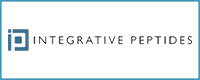 Offering the first and only BPC-157 Peptide supplement in the United States. | more |
---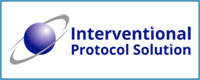 The Interventional Protocol Solution (IPS) is a customized protocol management platform that assists in standardizing clinical data in medical practices. This independent real-time software system is an easy-to-use solution that provides the means to improve the overall management of patient data, images, outcomes, and operative reports… | more |
---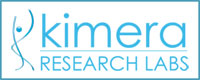 Kimera Labs provides patients access to stem cell treatment in the U.S. according to American laws. | more |
---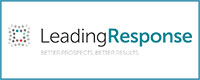 LeadingResponse, a client acquisition specialist with 36 years of experience delivering data-driven solutions to professional services end markets. We are a prospecting engine capable of generating consistently high-quality leads to help grow your business. | more |
---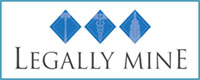 Legally Mine is the largest, most respected, experienced, and comprehensive lawsuit protection company in America. We provide specialized consulting, packages and tools to help businesses and practices manage risk.| more |
---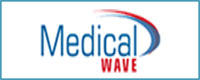 Medical Wave is a medical device company specializing in the world's most effective pressure wave and shockwave technology reporting a 91 % success rate according to clinical studies. | more |
---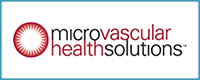 MicroVascular Health Solutions is dedicated to the well-being of the human microvascular system by supporting the health of the endothelial glycocalyx – the micro-thin lining of healthy blood vessels that serves as a defense against oxidants, fats and cholesterol. | more |
---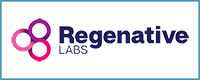 RIn our pursuit of operational excellence, Regenative Labs strives to process our products in conditions above AATB requirements. Regenative Labs was formed by veteran industry-professionals familiar and active in the space of innovative healthcare. We've created our products on the basis of "healing rather than masking," which means less pain and no need for opiates to numb the intense discomfort of struggling for mobility. | more |
---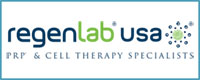 Regen Lab is a global leader in products for autologous regenerative medicine based on freshly prepared platelet rich plasma (platelet concentrate) from the patient's own blood, used either alone or combination with hyaluronic acid or other fresh autologous cells from the patient's fat or bone marrow. | more |
---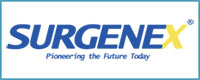 SURGENEX® is the producer and distributor of the highest quality amniotic membrane tissue allograft in the industry… | more |
---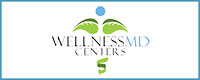 WellnessMD Centers was created to educate physicians on how to establish a new, cash based business model offering the most patient requested services available today: bio-identical hormone therapy, including testosterone pellet therapy; medical weight loss strategies including hcg; peptide therapy and amino acid therapy. We also train practice management to maximize front-office efficiency in capturing new and return patients for revenue-generating services. | more |
---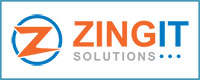 Excellent communication gets patients into your practice, gives them a good experience, and keeps them coming back. Not to mention, without excellent communication, patients miss appointments or become dormant—or they never find you in the first place—and your practice loses money. Zingit's automated and 2-way conversation platform for the healthcare industry surrounds the patient's journey, allowing you to end the voicemail "leave a message" cycle and reach patients where they want to hear from you. Get patients in your door with optimized online reviews, and keep them coming back with top-of-mind awareness messaging, automated appointment invites, and easily rescheduled missed appointments. As text-industry pioneers, ZingIt will help you communicate with patients on a whole new level. | more |
---
Testimonials
Good interest, qualified attendees (practicing doctors), great exposure, very good course.
BBL does a great job of creating strong vendor relations.
This is a very targeted audience for my consulting firm. I highly recommend this conference!
The most smoothly run course I have every exhibited at. Great exposure, great attendees. The staff was amazing and truly helped engage physicians with exhibitors.
The Boston BioLife overall experience is always nice, the hotels are always nice, comfortable and have great food. The organizers are very friendly and help whenever it is needed. I will definitely recommend to anyone who is interested. I would also recommend to companies in this field.
The course was efficient and well attended. Staff was excellent!