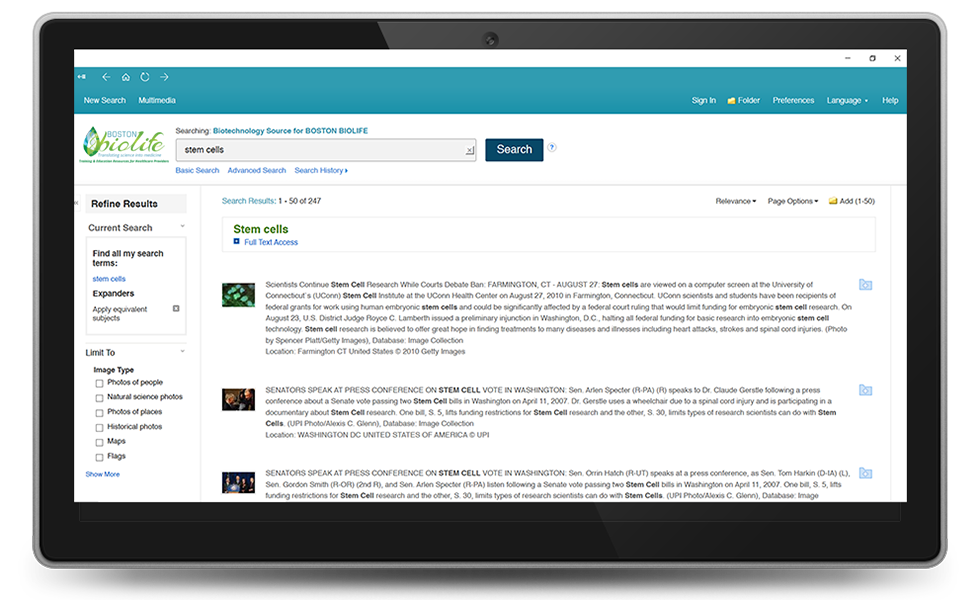 EBSCO Publishing / Boston BioLife Research Tool: $249/mo.*
Boston BioLife is pleased to announce its partnership with EBSCO Publishing


Offering over 11,000 peer reviewed clinical & biotechnology publications, papers, journals, studies – providing you with the most current evidence based medical information to improve and assist with patient care.
* 6-month subscription.